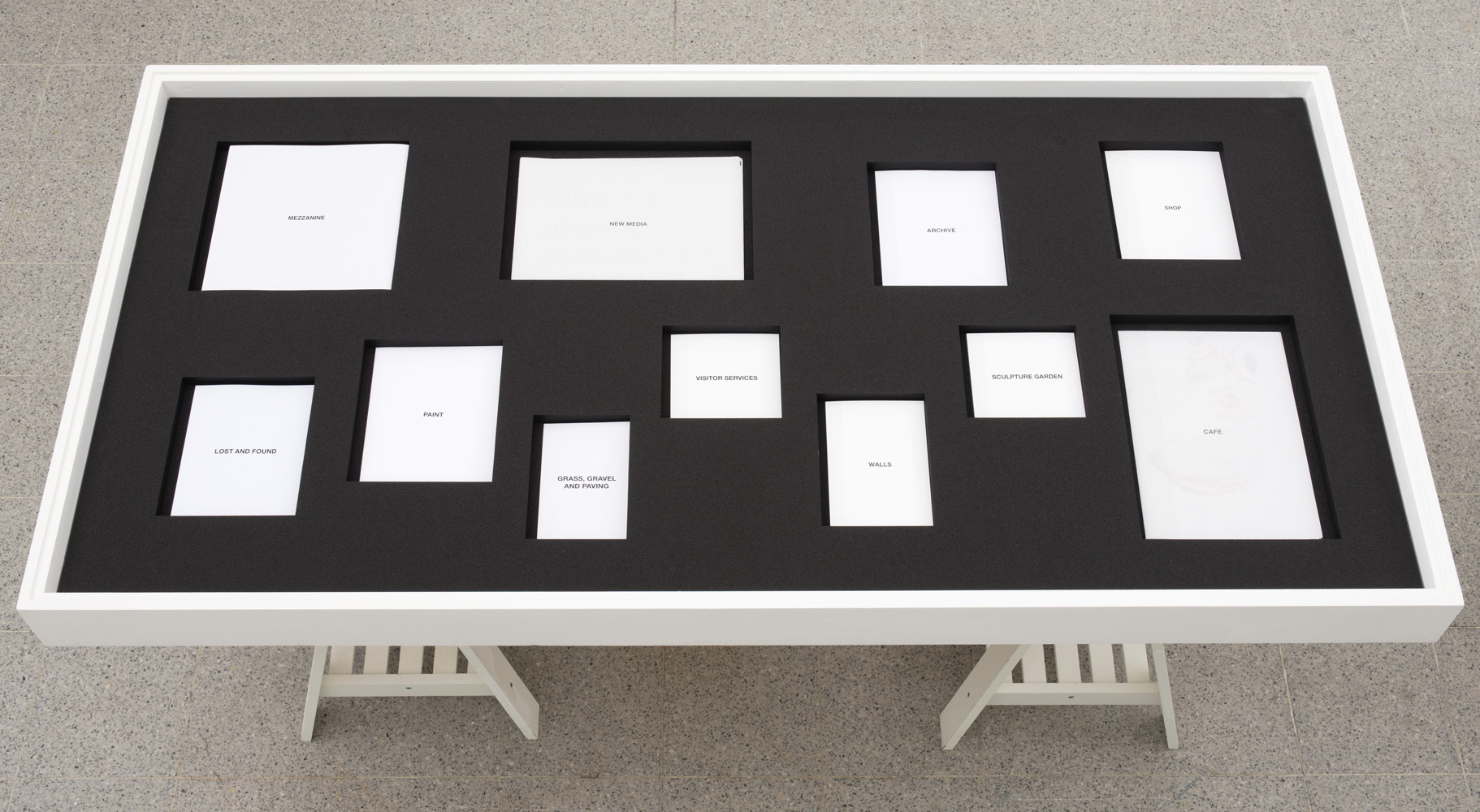 ABCEUM (2014)

ABCEUM re-imagines the museum as a book installation. Each room in the museum is a print-on-demand artist's book of a different size and material. Assembled, the 22 self-published books constitute a variable floor-plan which visitors can wander through.


For this project from the

Artists' Books Cooperative

I designed two vitrines to display the ABCEUM project. These were intended to resemble museum floor plans and in their material echo the museological, through the use of Evazote, a dense museum grade polyethelene foam. The "floor plan" was laser cut into the foam to connect it with the pronciple of Print on Demand that runs through the Artists' Books Cooperative. For more information about the project please vist the ABCEUM website.