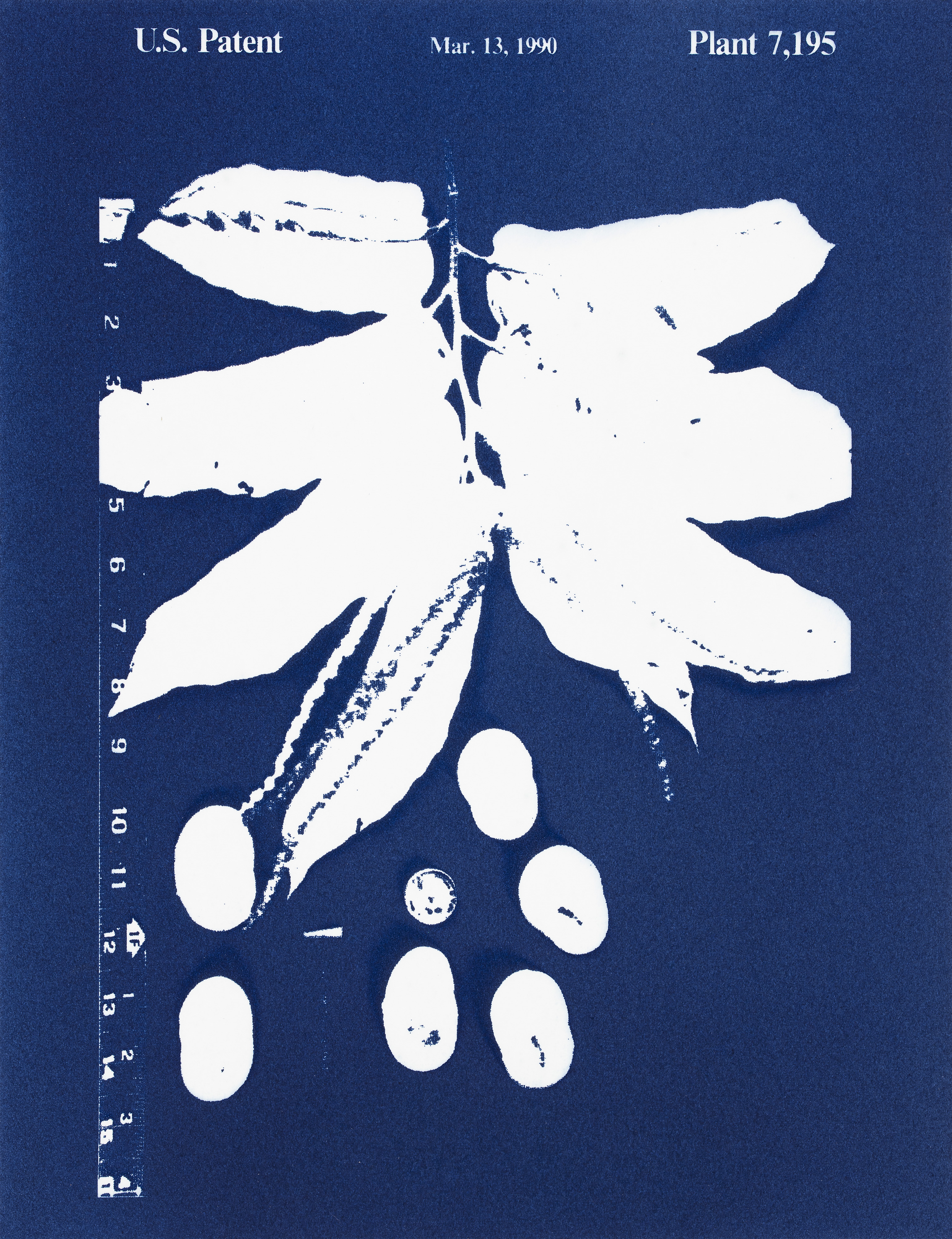 A01H (2018)


19.4 x 25.4cm cyanotypes on cotton rag

A01H: Cyanotypes of New Plants or Processes for Obtaining them is a series of cyanotypes produced from illustrations of patented plants found in the database of The U.S. Patent and Trademark Office. It references the work of the British botanist and photographer Anna Atkins, whose Photographs of British Algae is widely considered to be the first photographically illustrated publication, with 2018 marking 175 years since its creation.

Companies such as Monsanto and Syngenta have received significant negative press for patenting some of the world's most important food crops including: soybean, wheat and rice. This practice is not new, in 1930 the US government enacted The Plant Patent Act and within a year the horticulturalist Henry Bosenberg had submitted the first application, for a variety of climbing rose.